Are you considering relocating to Moorestown, N.J.? Do you need to sell your home? Whether upsizing or downsizing, you need to work with a fantastic group of Moorestown, NJ, real estate agents. From staging your home to finding the right neighborhood, a realtor can make the entire real estate process as effortless and seamless as possible. In fact,
90% of homeowners
have worked with a real estate agent. Read on to find out how to locate the best real estate agent to deliver the desired results!
1. Ask your friends and family for referrals
Do you have any friends or family who have recently bought or sold a house? Chances are, they have worked with a stellar real estate agent! One of the best ways to find a cream-of-the-crop real estate agent is by asking the people you know and trust. That means you should ask your family, friends, neighbors, and colleagues to give you a referral.

Other people you could potentially ask for a referral include your child's kindergarten teacher, your property manager, and the office manager at your homeowners' association. By asking acquaintances for referrals, you can also ask about their experiences buying or selling a home with the realtor. You can also ask for more details, such as the overall real estate transaction length and satisfaction level. If they were happy with the realtor's service, chances are high that they can provide you with the same level of service. Further, by getting referrals, you can get the assurance that the real estate agent is top-notch!
2. Check their online presence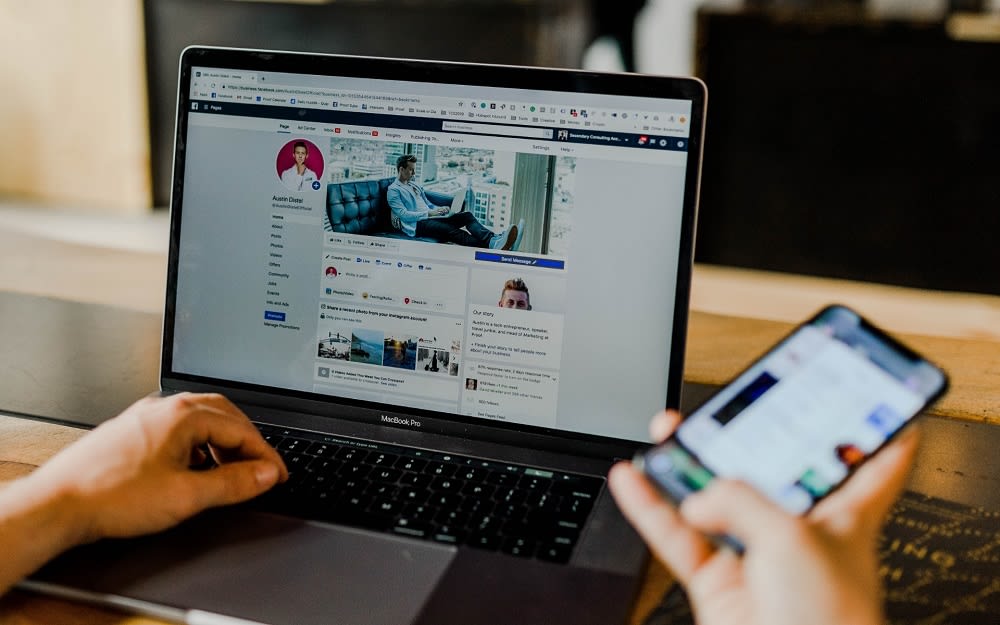 Photo courtesy of Unsplash

Whether you are considering buying or selling houses for sale in Moorestown, NJ., you need to make sure that the real estate agent's online reputation passes muster. Consider visiting the realtor's website to help gauge the quality of the resources available. You can check the website for testimonials, reviews, neighborhood guides, and blogs. Testimonials and reviews are often excellent sources of the quality of service that you might be able to expect from the realtor.

Realtors may publish extensive neighborhood guides and blogs to show their knowledge of the local market and the areas they serve. In addition to checking the website, you should also consider googling the realtor to ensure that there are no terrible judgments against them. You want a real estate agent who is knowledgeable and impeccable, and their online reputation should reflect that.
3. Interview three potential real estate agents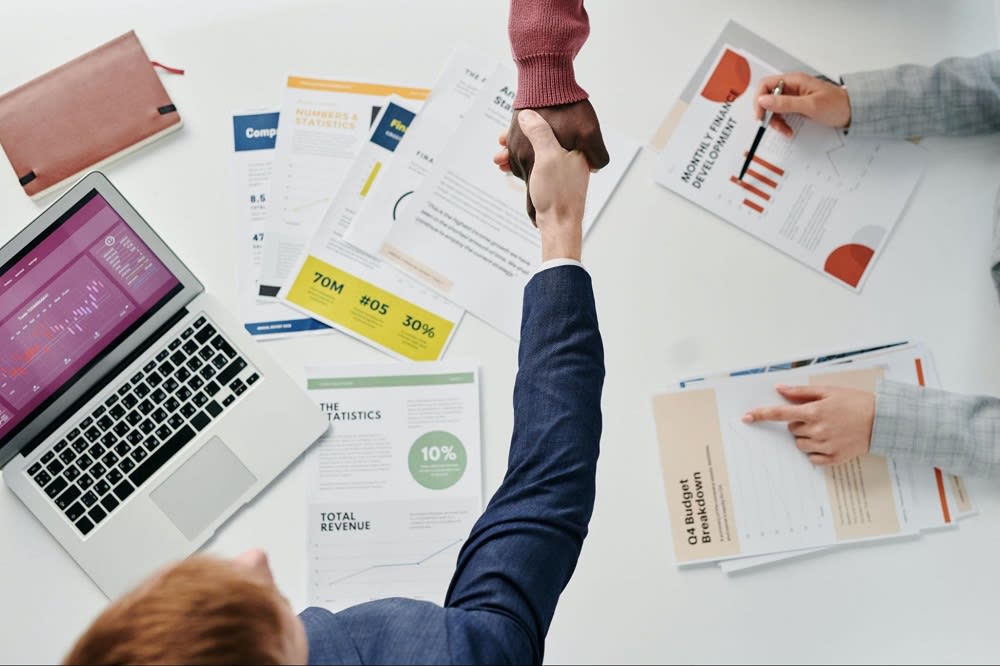 Photo courtesy of Pexels

One of the best ways to find out if a real estate agent is right for you is by interviewing them. Only by interviewing them can you determine if you have any rapport with them. After all, you will likely be working with the realtor anywhere from a few weeks to months.

When interviewing, you can ask the realtor to elaborate on their credentials and experience. You can even test them on their knowledge of the current real estate market in South Jersey! Be sure to ask each realtor the same questions so that you can later compare answers. You can ask the following questions to gauge if the real estate agent is an excellent fit for you.
How long have you been a realtor, and what is your total sales volume?
By asking this question, you can find out how long they have been licensed to work as a realtor. You can also ask follow-up questions on the type of transactions they have worked on and how successful they were at finding a dream home or selling one for top dollar. You can also ask them about their total sales volume to determine what price range of homes they work with. If the realtor's total sales volume is relatively high, it could indicate that they are consistently selling Moorestown, N.J., homes for well above the listed price.
How will you keep me updated?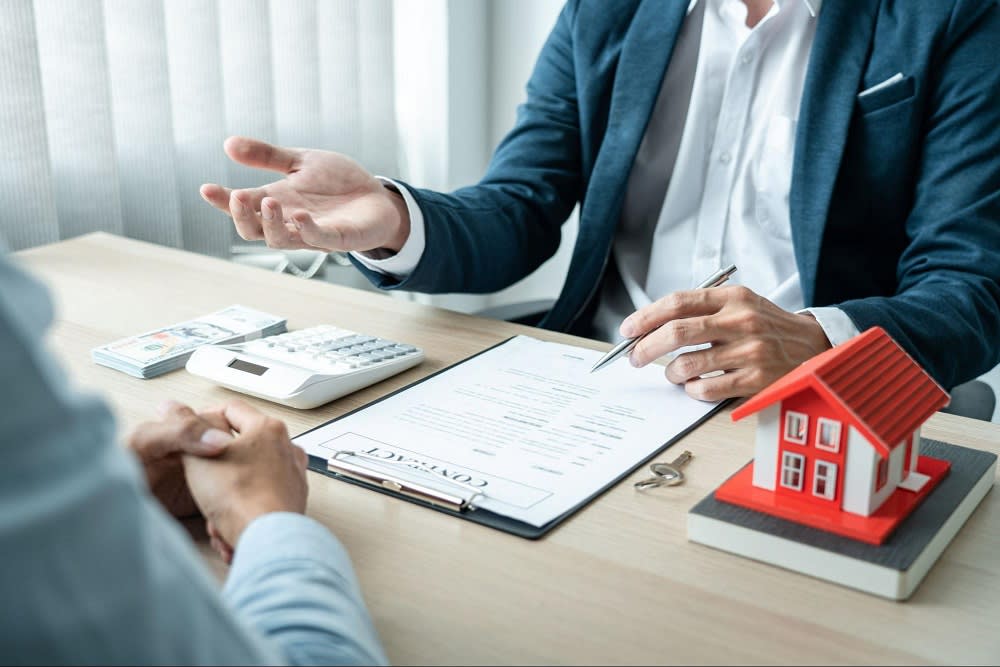 Photo courtesy of Shutterstock

In real estate, communication is vital. You need a real estate agent willing to go above and beyond to keep you updated on everything from the latest market trends to the status of your home for sale. By asking this question, you can prevent any future barriers to communication. If the real estate agent plans to update you primarily by phone and email, you can expect that during your real estate transaction.
Can you describe the marketing strategy that you use?
If you plan on selling new homes in Moorestown, N.J., you should find out what
marketing strategy
the real estate agent plans to execute. Ask the realtor what marketing strategy they implemented for the other homes in Moorestown, N.J., that they have worked on. From creating single-property websites to creating email flyers, there is a lot that real estate agents can do to market and promote the house. A real estate agent that can market and promote Moorestown, N.J., homes successfully will likely be able to do the same for your home so that you can reach the right buyers!
4. Verify references
After every interview with the real estate agent, consider asking for references. References can be anyone the real estate agent might have worked with, from mortgage lenders and home appraisers to real estate attorneys and clients. You can call and interview these references to find out their experience working with the realtor and in what capacity. You can also ask about everything from the real estate agent's personality to the home-buying process. Ultimately, checking references can give you the peace of mind that your real estate agent can buy or sell homes smoothly and successfully.
Interested in buying or selling a home in South Jersey? Then, schedule a consultation with the real estate experts at
The Drayton Young Group
, who operates with integrity, transparency, and interdependence to deliver the ultimate real estate experience!

*Header photo courtesy of Pexels