The Cherry Hill township of Camden County, N.J., is a fabulous place to call home. With a top-notch shopping scene, delicious restaurants, and ample entertainment, recreation, and leisure activities, it's truly a place with something for everyone.
Many professionals and families are drawn to Cherry Hill's vibrant atmosphere and high quality of life. Its prime location also attracts many people, offering easy access. Located 15 minutes East of Philadelphia and an hour and a half south of New York City. A great affordable location for commuters and coastal havens along the New Jersey shoreline for day trips and beach getaways.
As a charming neighborhood with so much to offer its residents, Cherry Hill typically has a hot real estate market. Properties throughout its tree-lined streets are up-to-date and well-maintained, providing plenty of buying opportunities for those looking to move in. Due to the high level of interest in the community, ample opportunities exist for sellers looking to list their homes. However, the competition can often be fierce regarding housing, making it essential for current and prospective homeowners to prepare before entering the market. Many agents are not able to get their client in the door, or even obtain a winning bid on the property. Working with the right experienced agent is essential for this market.
When considering if 2023 is the right year to buy or sell a home in Cherry Hill, it's essential to know what to anticipate. To help you prepare, here's the entire forecast on what you can expect in the upcoming year.
Increasing property values
Prices on Cherry Hill properties have been increasing steadily in recent years, and 2023 should be no different. Home values tend to appreciate as the years pass, making the properties reliable investment vehicles that often earn homeowners a substantial profit when it's time to sell. For those looking to buy, the upcoming year could be a great time to make a purchase and watch as its value continues to rise over time.
While many homeowners in Cherry Hill use their property as their primary residence, the neighborhood attracts many real estate investors looking to rent homes for sale in Cherry Hill, New Jersey and the surrounding suburban towns, to generate passive income. Between homeowners and investors, those selling their homes in 2023 will likely secure substantial profits. The chances of earning top dollar are in your favor.
High demand for homes
Many consider Cherry Hill one of the best neighborhoods in New Jersey. Buyers value the city's location and impressive selection of properties. As a buyer, you should narrow down your preferences and view properties that match what you're looking for.
As a seller, you should never underestimate the importance of home staging and improving your property's aesthetic to make it stand out from all other listings on the market. With so many houses for sale in Cherry Hill, NJ, frequently hitting the market, your best chance at attracting a premium price is by presenting a property that's in tip-top shape. The Drayton Young Group offers all listing properties free home staging.
Multiple offers on listings
Photo courtesy of Unsplash
Quality properties in Cherry Hill generate a lot of interest from potential buyers, and it's incredibly common for the hottest listings on the market to receive multiple offers soon after they become available.
As a buyer, you'll want to make your offer as attractive to sellers as possible while granting you security. Include only the essential
contingencies
to make it the most appealing and distinguish it from competing bids. As a seller, you shouldn't feel pressured to accept the first offer if it isn't of a strong caliber. Take your time carefully evaluating each offer you receive to determine which is the best for you before you move toward finalizing a deal.
Speedy sale times
When a Cherry Hill property gets listed on the market, it typically doesn't stay there for long. Single-family homes in Cherry Hill, NJ, tend to sell in about three weeks, which is significantly faster than many other neighborhoods across the state and its surrounding region. From a buyer's standpoint, it is crucial to have all of your finances and paperwork in order before embarking on your home search. When you see a home you love, you'll want to jump at the opportunity as it isn't likely to be available if you wait too long.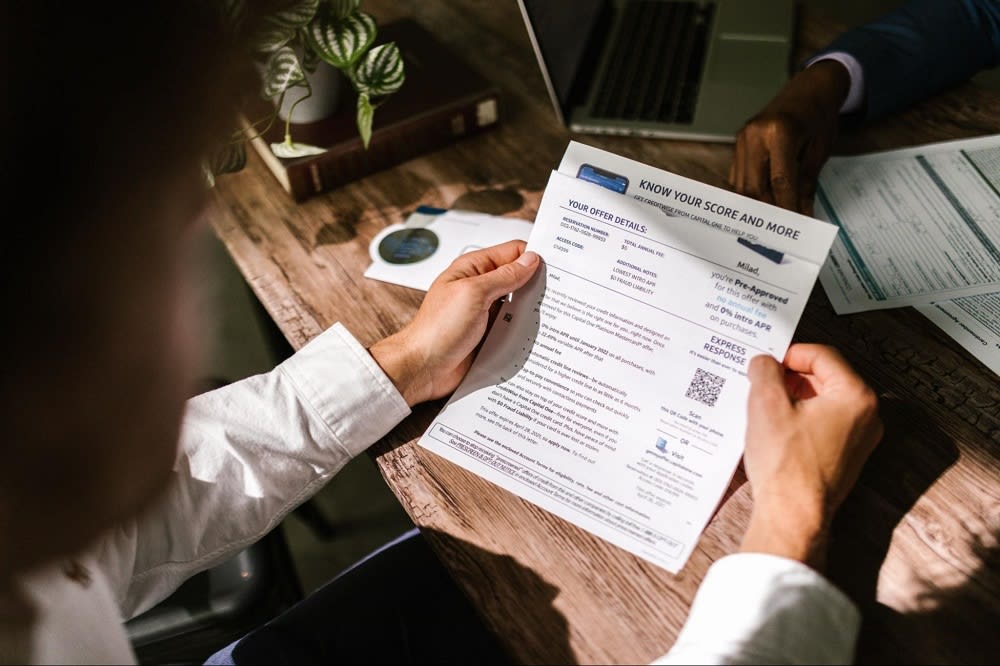 Photo courtesy of Pexels
Getting a
mortgage pre-approval
is one of the best ways to show sellers you're serious and allow yourself to progress the deal forward once the time is right. From a seller's standpoint, it's a good idea to start thinking about your future living situation in advance and potentially scoping out new homes you may be moving to at about the same time you plan to list. Having no plan in place could force you to rent a temporary home and storage unit for several months until you can secure a new property.
Diving into the real estate market in Cherry Hill can be exhilarating, so be sure to make the most out of your experience by knowing what to expect and planning accordingly. In the 2023 year, expect an increase in property values, a high demand for homes, multiple offers on listings, and speedy sale times across the community. The competition may be fierce, but when the time finally comes to sign on the dotted line and finalize the transaction, it'll all be worth it in the end.
What's next?
If 2023 sounds like the right time to buy or sell a home in this fabulous neighborhood, take the first step by teaming up with a top real estate agent in Cherry Hill, NJ.
The Drayton Young Group
has over 20 years of experience in South Jersey assisting current and prospective homeowners across the region and a history of successfully closing deals on an array of beautiful properties throughout its housing market. With one of their
skilled agents
by your side, you'll finalize your Cherry Hill home transaction in no time.